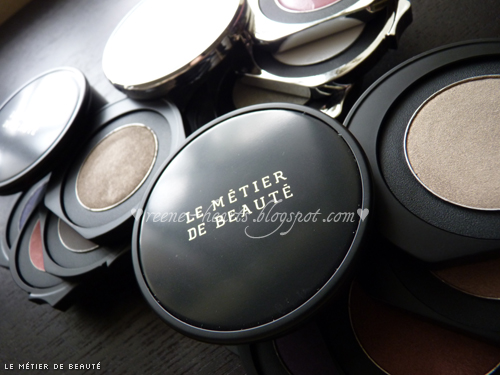 I'm alive!! Kind of.. For the last few months, work and life in general have run me ragged. But ever the obsessed makeup junkie, rest assured I will always come back to my blog albeit a little worse for wear. I hope you can forgive my slacking. My last post from months ago was about some LMdB gifts I got. Finally got around to taking decent swatch photos of some of those and some other things I bought. I decided to lump all the LMdB eyeshadows I have into one post so sorry this will seem rather lengthy, but it's actually not. Just a lot of pictures!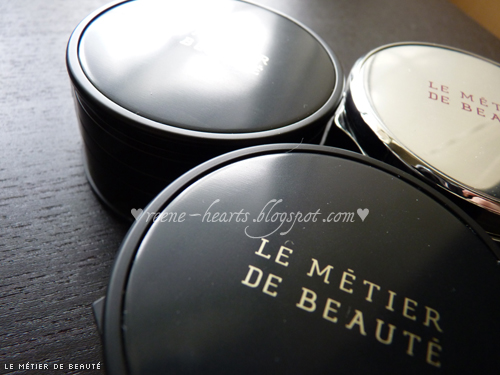 LMdB's True Color Eyeshadows have become some of my favorites in my stash. The quality is top-notch. They are highly pigmented with a wonderful complexity that photos (well, at least MY photos..) just can't capture. So wonderfully silky and soft but not so much that they crumble when you touch them with a brush. They layer beautifully with each other; LMdB calls this technique "Couches de Couleur". The shadows layer in such a way that instead of turning muddy, each color still shines through. I'm not very good at describing this, and even worse at trying to photograph it. So I encourage you to go to a counter if you can to check it out for yourself. Their makeup artists are quite friendly and approachable (not to mention gorgeous!). Kayla is one that I've met on a couple of occasions at different counters. She has a
Youtube channel
that features tutorials using many LMdB products so give it a gander if you so desire. :)
Kaleidoscopes are probably the first thing I think of when I think of LMdB. The top of the Kaleidoscope opens to reveal a mirror (I forgot to edit that particular photo.. sorry about that!). Each palette has four pans of product that swivel out. When you swivel them back in, they click to lock in place. I currently own three (mainly) Eye Kaleidoscopes: Le Cirque**, Splendid Frost, and Sterling Beauty (this one cost more than the others because one pan is a lip gloss). Usually the product in the pans is unique to that particular Kaleidoscope, but sometimes they use colors available in their permanent line. The packaging of a Kaleidoscope, though gorgeous, is not unique.
Vidi Vici
, a brand from Korea, apparently utilizes very similar packaging for some of their products. Not that it really concerns me.
LMdB is a high-quality brand with a price tag to match. As I've said in my previous post, a regular LMdB single eyeshadow is $30US. LMdB Kaleidoscopes are not cheap by any means. However, one thing to consider is that a Kaleidoscope comes with four pans of product whose size is the same as their full-sized eyeshadows (which is 3.8g). So an eyeshadow Kaleidoscope running at about $95US takes each shadow down to almost $24US. I know that not everyone is willing to shell out that much for a single shadow, but I think LMdB is worth my hard-earned money. The Kaleidoscopes are usually limited edition items, but as far as I know some of the ones I will talk about in this post may still be available. Please check their website for
locations
inside and outside of the US.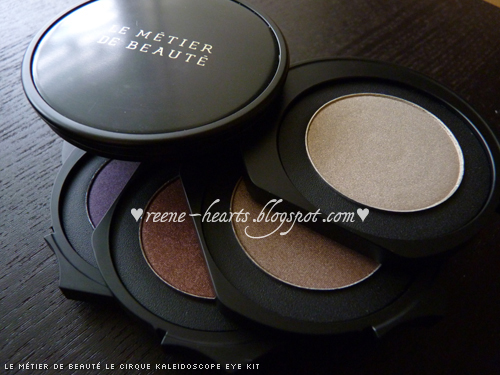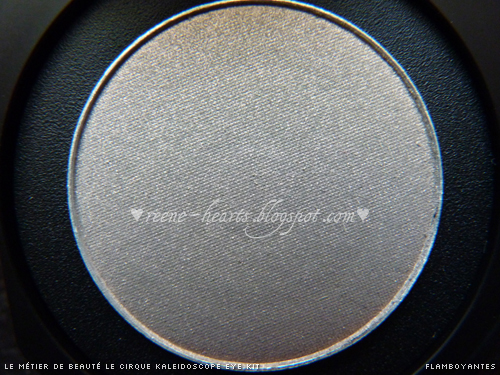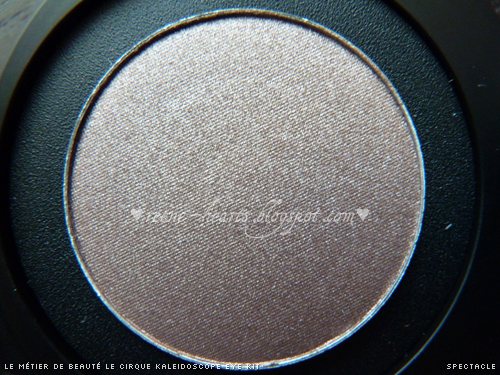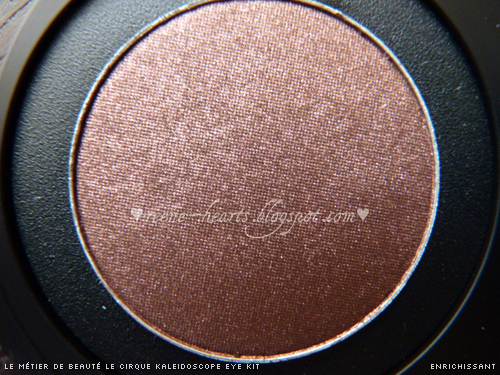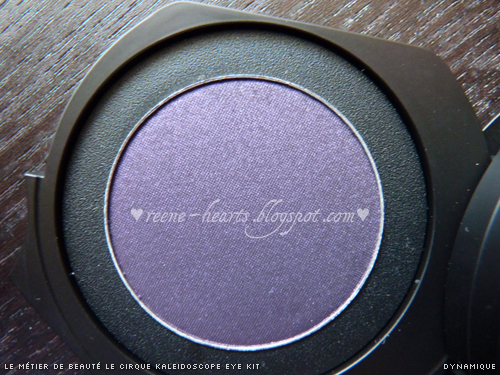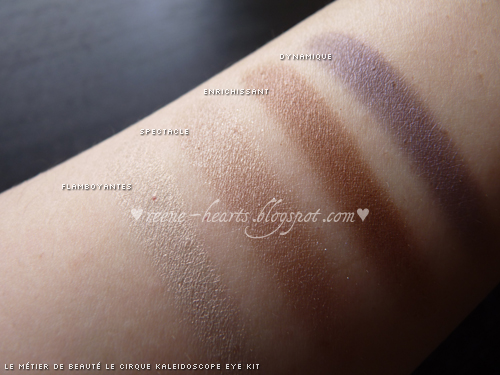 LMdB Le Cirque Kaleidoscope Eye Kit: my current favorite Kaleidoscope. I believe this is limited edition for fall, 2010 (not entirely sure though). The names of the shades are noted in the bottom right-hand corner of each photo.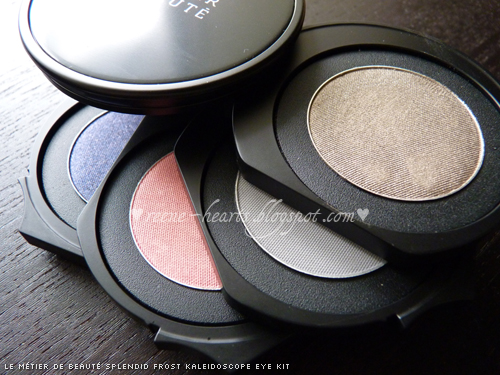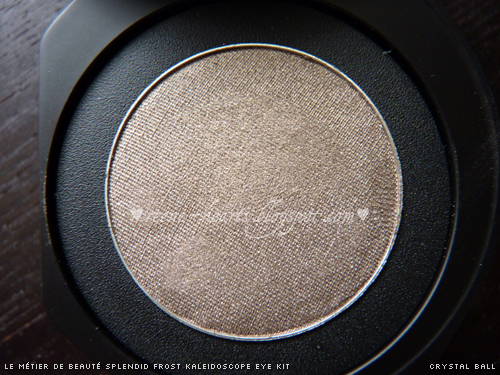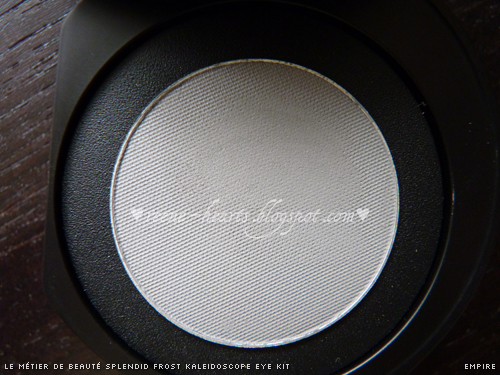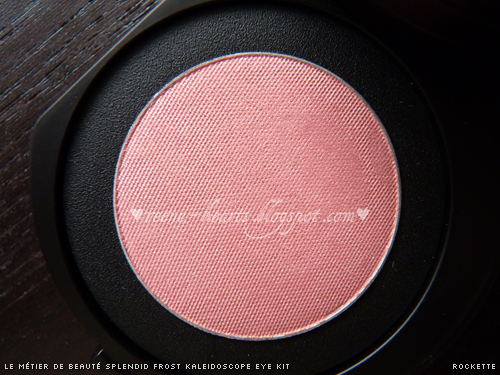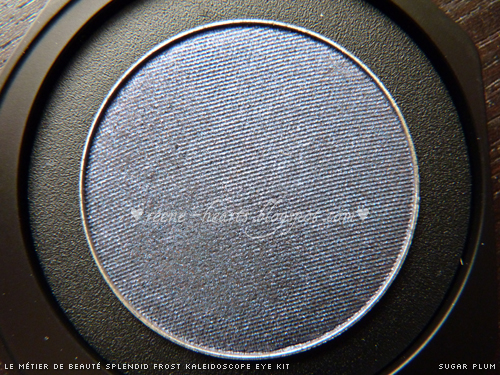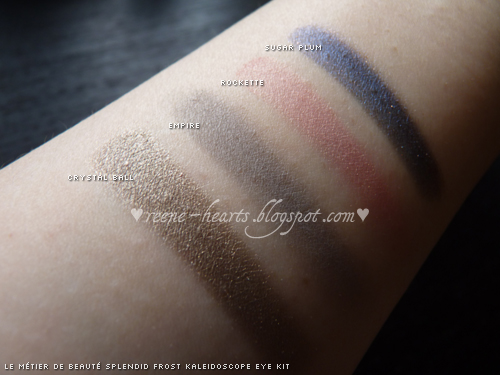 LMdB Splendid Frost Kaleidoscope Eye Kit. This was limited edition for winter, 2010. I use the third color as a blush (using a very light hand), but I'm sure it's fine as an eyeshadow.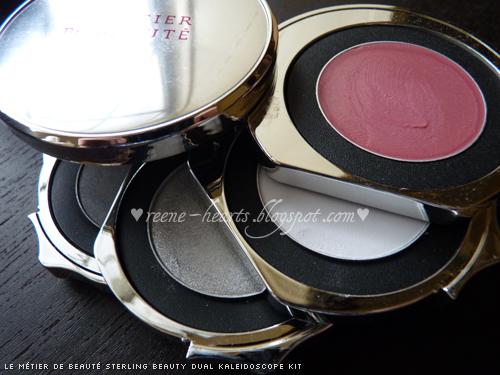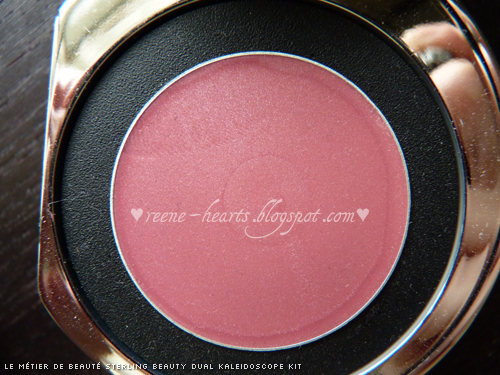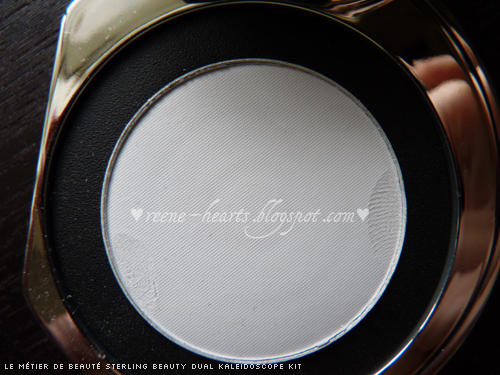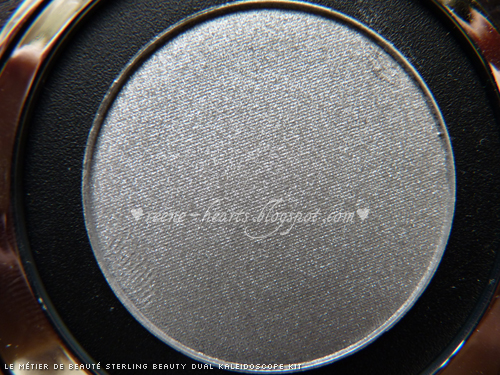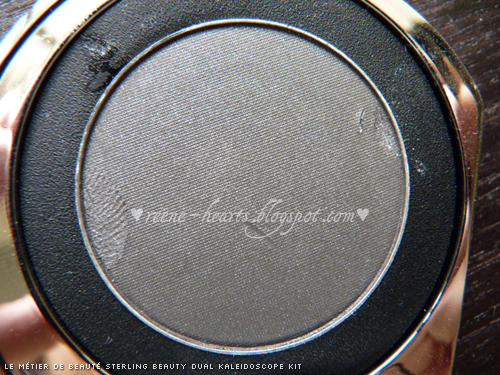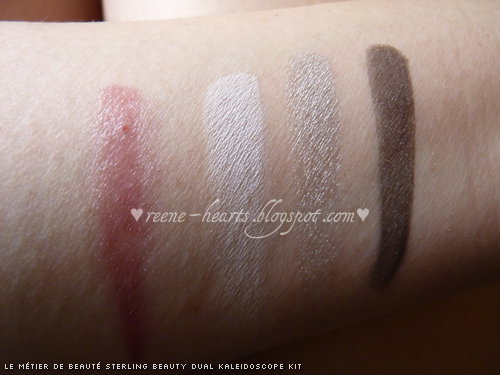 LMdB Sterling Beauty Dual Kaleidoscope Kit. This is another limited edition Kaleidoscope, but I couldn't find information as to what season or even the names of each shade. Sorry about the condition of some of the pans. >< They got a little dinged up because I wasn't careful. And maybe my lighting was wonky.. that last pan is actually much darker than it looks as you can see in the swatch.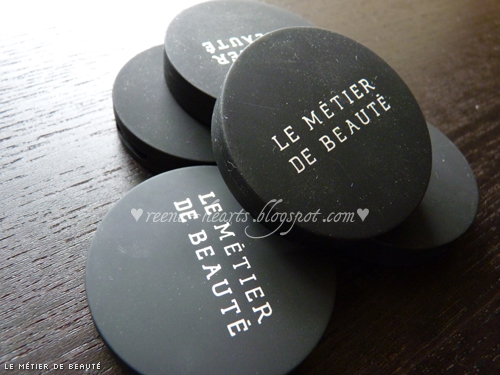 The packaging of the single eyeshadows are plain and simple. If you dislike NARS packaging, then you may not like these. It has that matte rubbery feel that you know will probably attract dust, powder, and fingerprints (as you can see in the picture above). I am not crazy about it, but it wouldn't stop me from buying it. You can depot them if you so desire (the pans just pop out via a tiny hole on the bottom), but I do not know if they fit in MAC palettes or etc. Of the singles, my favorites are Corinthian and Jojo.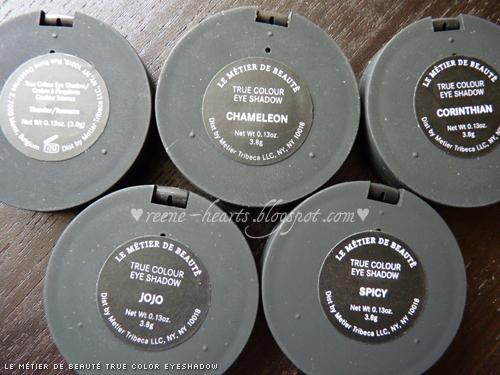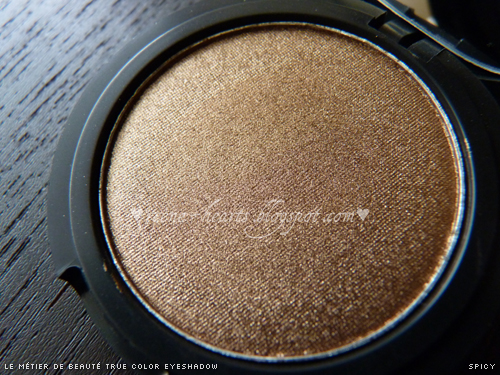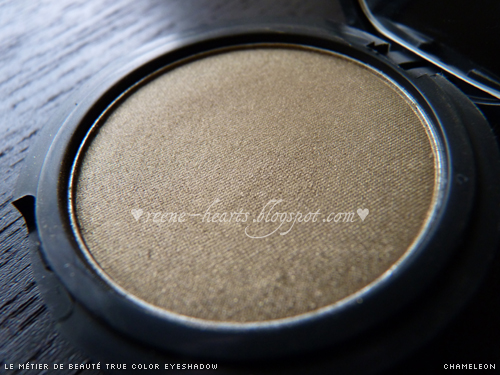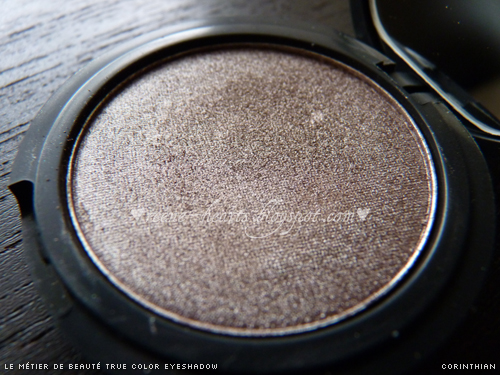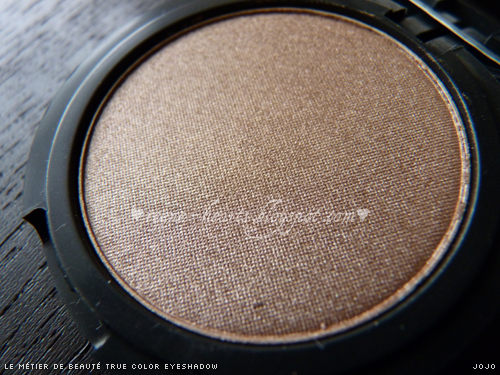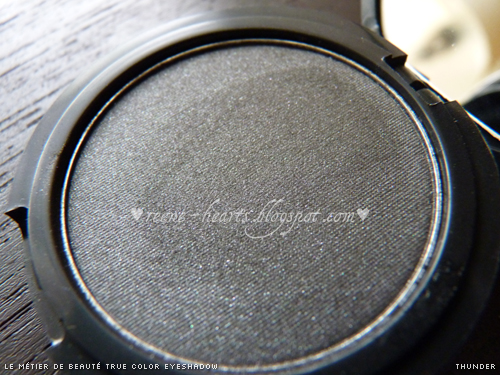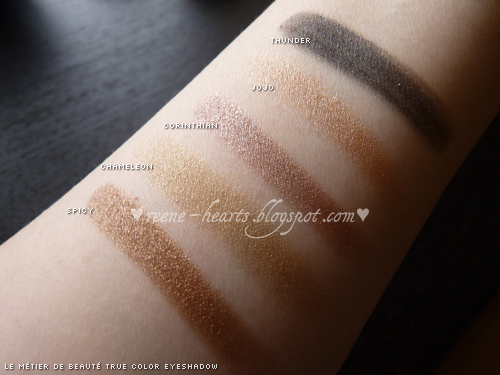 My current collection of LMdB True Color Eyeshadow Singles: Spicy, Chameleon**, Corinthian, Jojo, and Thunder**.
I have a lot of new things to blog about! Ya.. what makeup-buy ban, right?? Well, I prescribe to "retail therapy", and I bought something recently that has to account for my "therapy" for at least the rest of this month haha. It's worth it to me though. Maybe I will do a post on that too! :)
*Just to make sure we're clear: I am not affiliated with LMdB or any store. I am not compensated for blogging.
**This was an item gifted to me (by LMdB as I talked about in my last post). It was not sent to me for review.