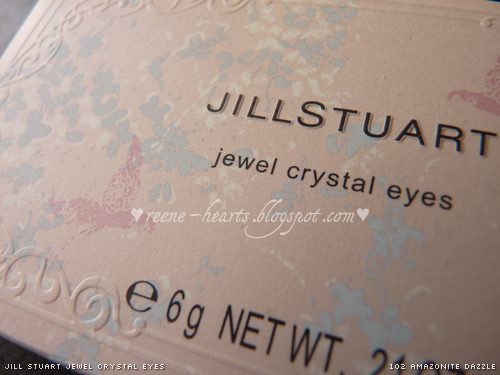 Jill Stuart is one of those brands that I know I probably shouldn't like as much as I do. Their blushes are great, but I have such limited use for all the other glittery products. I know this, and yet I can't help but pine for their new releases anyway. I told myself that I wouldn't purchase another JS eyeshadow palette unless the colors are really unique. I've stayed true to my word.. until I laid eyes on 102 Amazonite Dazzle. I thought this was one of the most interesting JS palettes I've seen. I don't think they've done anything remotely similar before, and so I had to have it.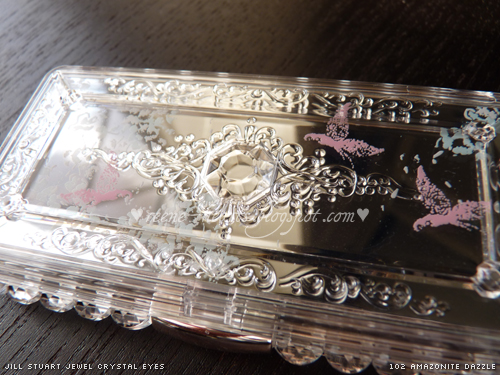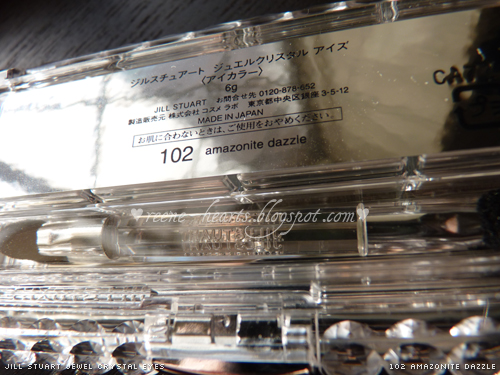 Amazonite Dazzle is limited edition and part of the Dreamy Garden Collection (Spring 2011) exclusive to Hong Kong and Taiwan. The packaging is slightly different for this palette. There are butterflies across the front. I don't hate butterflies, but I thought JS packaging design was princessy and kiddie enough without them. I've talked about it previously.. JS packaging really grew on me so I don't mind it now, but I do not prefer it.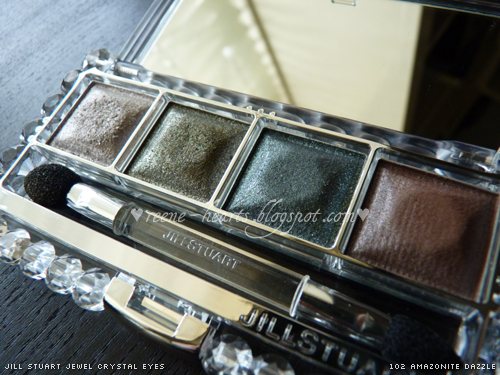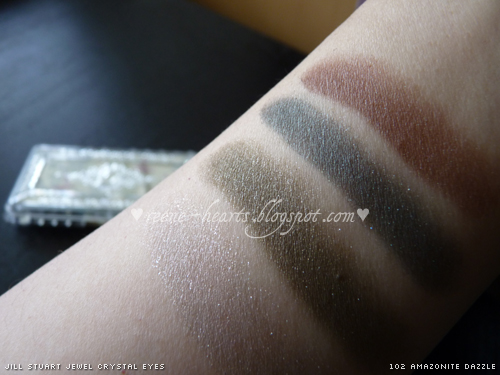 The colors in this palette are rather atypical as far as JS palettes go. Those two middle colors are soooo pretty. I'm happy to say that these shadows are not super shimmery. They are still a little shimmery (especially the first color on the left) since it wouldn't be JS without some shimmer, but it's a lot more subdued in this quad. The texture, while improved from my last palette, still isn't what I hoped it would be. There is a touch of fall-out so I'd suggest using a eyeshadow primer (as I've done in the swatch photo) to help the shadows stick and to bring out the color.
This cost me $390HK, which is about $51US. The only online store I could find that carried this quad was
Yesstyle
with some markup.
Special thanks to
Jennifer
!!