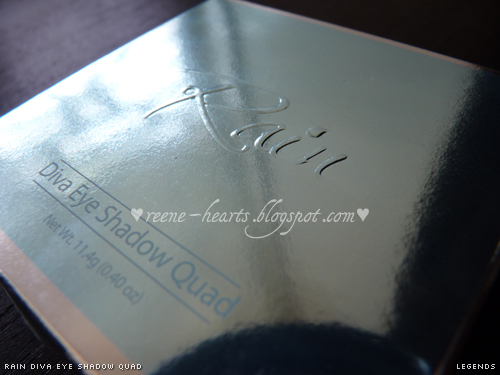 Remember that Rock & Republic cosmetics counter in the Aria Hotel/Casino (Las Vegas) I told you all about? Well, I was right. They were clearing stock so that counter is gone now. In its place is now a brand called
Rain
, which originates from Sin City itself.
I wanted to see what this brand was all about so I swatched up a storm. Thinking back, I should have taken photos of that. I rarely take photos at cosmetic counters because I feel self-conscious doing it. It makes me appreciate
Karlasugar's
work that much more! Back on point.. I bought their Diva Eyeshadow Quad in Legends. I did buy a few other things just to try, which I will eventually post reviews for when I can. The MUA at the counter told me that Rain cosmetics was inspired by Vegas and made for Vegas. It's supposed to be long-lasting makeup that can stand up to the rigors of Vegas nightlife and the desert heat.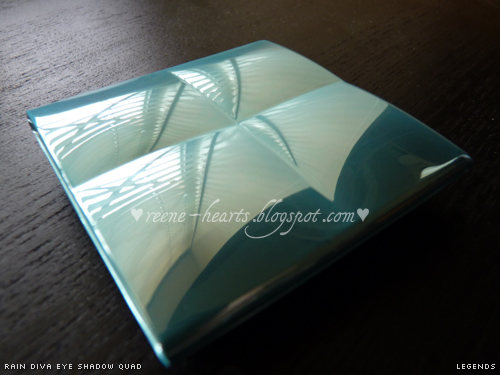 I'm kind of.. ehh about the blue, metallic quilted packaging. I'll give it that it's unique. Most of their products have similar packaging.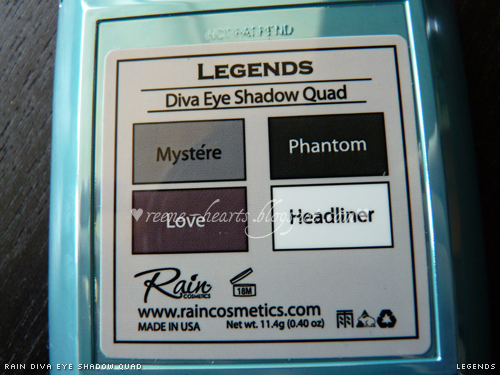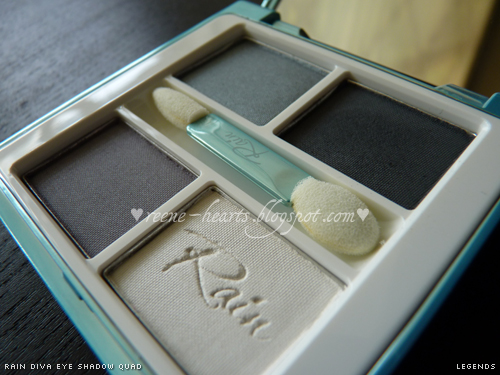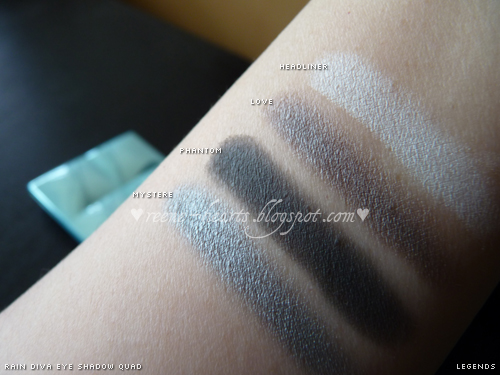 The shadows are very pigmented and smooth. Is it possible to be too pigmented..? I don't know, but that white shadow is crazy pigmented. Legends is all satin finish according to their website, but the charcoal and white shadows feel more matte to me. The colors aren't terribly unique (smoky eye material), but I actually didn't have these colors in my stash at the time. Also, I liked this combination more than the others they offered. I always need to use a eyelid primer, so I can't offer much of an opinion on the long-lasting claims.
I think that it's a decent eyeshadow quad for the price of $38US. The bad thing is that most of the locations that sell their products are in Vegas (all are listed on their site) so it's not easy to get to a counter. However, you can buy direct @
Rain
. I think I will revisit this counter the next time I'm in Vegas just to see if maybe I missed something or if I will change my opinion on some of their other shadows.