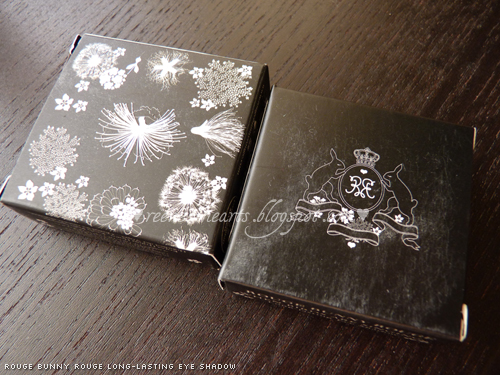 Pardon the dust on the boxes. Not quite sure how they got so dingy looking.
Rouge Bunny Rouge is a high quality Russian cosmetics brand. I haven't yet had the pleasure of trying most of their products as they are only available to me via
Zuneta
and are expensive, but I think I found a new brand to love. I got my Zuneta haul in January and started this post in March. I just never finished it until recently (because I'm a total slacker like that). A lot of posts have been made on RBR lately so my post will probably be boring.
RBR's most popular product (judging by the number of posts on beauty blogs I've seen) is their eyeshadows. So that is where I started. Zuneta had a sale code at the time so I took this opportunity to buy a few things, which I will get to in future posts.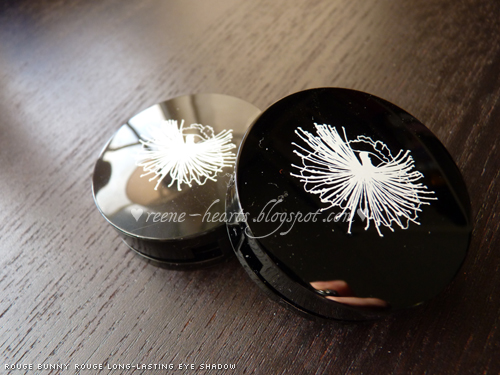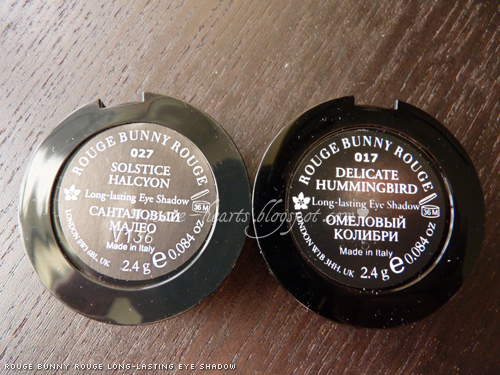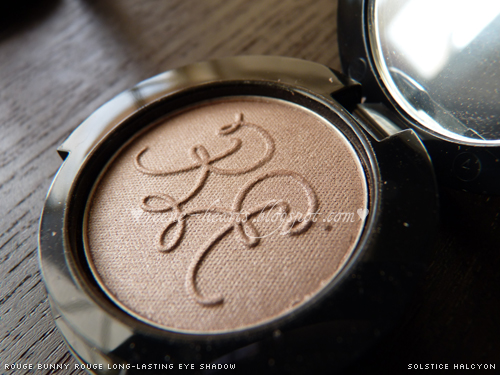 Solstice Halcyon is kind of a darker beige-taupe (if that even makes sense..) to my eye. I'm really awful at describing colors so I don't know why I try sometimes. Hopefully you'll see what I mean through my photos. Zuneta describes it as a "semi-matte mauve beige". This is one of my go-to neutrals appropriate for work or for when I don't feel like trying too hard.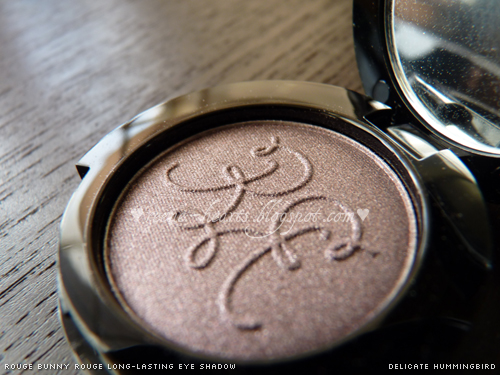 Delicate Hummingbird is a gorgeous color. It's somewhere between purple and taupe (at least to me). Zuneta describes this color as a "cold, dusky sugar-frosted plum iridescent with pink shimmer". I don't really think it is shimmery, but it does have a pretty sheen. This was the shadow that drew me to RBR in the first place. I obsessed over it a little bit like how I did for LMdB's Corinthian. And like Corinthian, I adore the color, but I find myself not reaching for it as much as a softer neutral like Solstice Halcyon or LMdB's Jojo.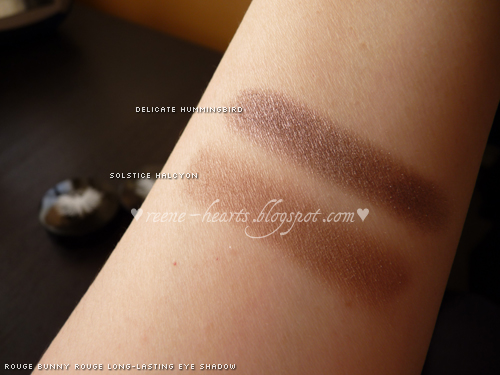 Both shadows are pigmented and smooth. I always have to use an eyelid primer because of my oily lids, so I can't speak for their claim of "extended 8-hour wear". But I personally get over 10 hours of no-creasing with a primer like UDPP. The packaging is simple, yet whimsical. At the price of about $28US, RBR shadows are not cheap. However, I think they live up to the hype and are thus worthwhile to get. The only bad thing about these shadows is how difficult they are to find and purchase. I like Zuneta a lot, but I wish I could easily find RBR at Sephora to play with.
Are you tired of my eyeshadow reviews yet? I promise I'll have other things to blog about. Although.. I really do love eyeshadows..